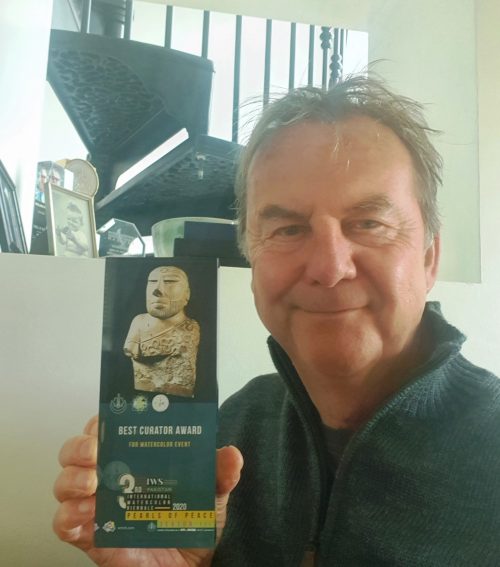 David Poxon Best Curator Award
IWM Organiser David Poxon awarded the Best Curator Award by the Pakistan Biennale Directors.
David has been awarded the Best Curator Award by the Directors of the Pakistan International Bienalle 2020 for the organisation and standards set by the 2018 IWM expo.
David said "This is a great honour not just for myself but the whole IWM Team, not forgetting the fantastic support from the SAA. We are now deep into the planning for IWM2021 which will be staged at Lilleshall Hall Shropshire England May 4 to May 16 and will feature 42 of the world's elite watercolour Masters. A new initiative is the IWM Contest with top prizes being a place in the show alongside the Masters. The response from the world of watercolor has been amazing !"
Information on the IWM2021 Contest and how to enter is also on this web. Entries close on November 17 2020.