International Watercolour Masters 2022 by Joe Dowden
Watercolour Came home to IWM2022 England
Article By Joe Dowden
This is only the second time the British Isles have hosted an international exhibition
of the type we have previously seen only in major cities across the world, but never
before in the UK. The first was also staged by David Poxon and was at Weston Park, Shropshire in 2018. It was a completely new
experience for British Artists.
The 2022 IWM at Lilleshall Hall National Sports & Conference centre  repeated and surpassed it.
"IWM2022 was a truly glorious event staged with total precision and the organisational skills of a true Master" Shropshire Magazine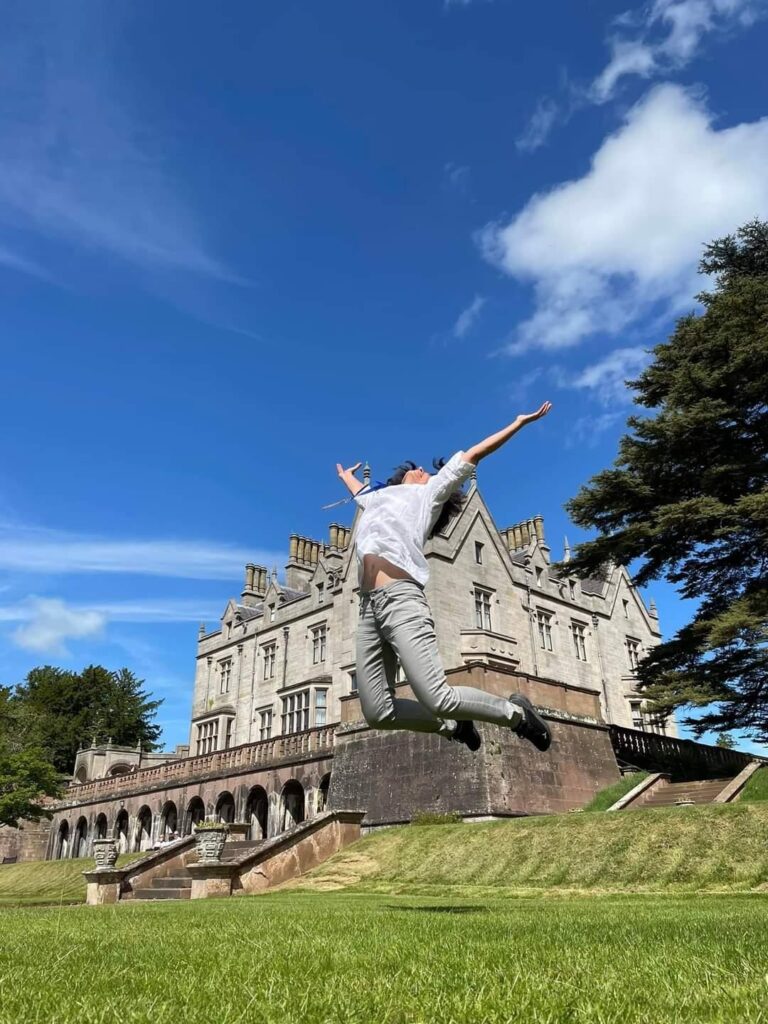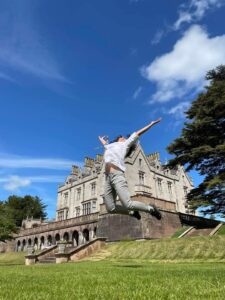 Veneta Docheva (Bulgaria) arrives at stunning Lilleshall Hall Shropshire the venue for  IWM2022
"IWM 2022 was on a scale and quality which we have
previously seen only in major cities overseas." Tianya Zhou China
Thousands of British , European, and visitors from around the world were able to see the biggest concentration of
contemporary international watercolour talent the UK has ever witnessed. For the
first time, people were able to see world class demonstrations, time after time,
breathtaking paintings done with breathtaking speed, and then be welcomed by
these same masters to come and chat as fellow painters. The workshops were full. It
was highly noticeable that masters were enabling students to work to professional
standards. I went into one workshop at the end of the day – and this story is repeated
over and over – and I could see half a dozen students working to the highest
professional standards I would expect in Britain.

"My expectations of IWM2022 were high." Joe Dowden
It exceeded all of them on many fronts and here are some of them:
The world class standard of work,
the award winning curatorship by David Poxon including the introduction of new masters like Mona Omrani, and Veneta Docheva,
the chance to interact and converse with the masters,
the encouragement, the levels of
comfort and perfect organization, the workshops which were really true masterclasses, the
devastatingly good and fast demonstrations one after the other, and the numbers of
people who came and enjoyed the show at this truly amazing venue.
People have
been so much encouraged and have been given so much confidence in their
painting.
Watercolour really did come home, and I think it came home to stay.
Joe Dowden. Master IWM2022 June 8 2022
David Poxon RI NWS Live TV demonstration during International Watercolour Masters England 2022
Here is what some of the participating Masters have to say
about International Watercolour Masters England.
Patricia Guzman (Mexico) 
"IWM 2022 surpassed all expectations. It has been a privilege to be part of such a magnificent exhibit. IWM has raised up the standard for any painting exhibition worldwide (not just watercolour) to a mind-blowing level."
XI GUO China
"Attending IWM was a wonderful experience. The exhibition venue was perfect, the organisation from David and his IWM team was superb. I loved every minute."
Michal Jasiewicz Poland
"I had the pleasure and honour to live in this beautiful place, take part in the exhibition, and meet many fantastic people. Thanks to David & Tara for your organisation and invitation to participate in this world class event."
Julio Jorge Portugal
"An immersive experience. Top artists, organised with a high degree of professionalism, in a stunning location. I always felt like I was at home. A top event in all aspects."
Alvaro Castagnet Uruguay
"A beautiful event and exhibition organised by Master David Poxon. It was fantastic to exhibit with so many of the greatest world watercolour Masters at Lilleshall Hall"
Fabio Cembranelli Brazil
"Thank you all for this amazing experience. It was overwhelming when I arrived and saw IWM in person. Thanks to David and his team. It was splendid, unique, and timeless with great demos, workshops, and watercolours."
Nagi Iwasaki Japan
"Thank you, England, for making me feel so welcome, such a warm audience, I promise to return."