IWM 2022 CONTEST AWARDS WINNERS
24 Judges selected the IWM Award winners from a huge International Entry to the IWM Contest
As reported earlier due to the Covid 19 Pandemic the
International Watercolour Masters Exhibition has now been rescheduled to May 16 – May 29 2022.
The 6 Contest first prize winners will be Hanging with the Masters at Lilleshall Hall England in May 2022 in the opportunity of a lifetime.
Congratulations to all Awards winners, and all contestants.
The Jury of Awards had a very tough job. David Poxon had commissioned the special IWM voting system , devised by an Oxford University Professor in competition ethics, to be totally fair, rigorous, and above all honest. Our thanks go to our Jurors.
#IWM2022 JURY OF AWARDS
ALVARO CASTAGNET, BEATRICE CLOAKE, EUDES CORREIA,JULIO JORGE, JANINE GALLIZIA, MATTHEW BIRD, KONTANTINE STERKHOV,
JULIA BARMINOVA,  ALI ABBAS SYED, JOE DOWDEN, JANSEN CHOW, FABIO CEMBRANELLI, XI GUO, PABLO RUBEN, CESC FARRE, MARVIN CHEW,
KEIKO TANABE, LAURIE GOLDSTEIN WARREN, TIANYA ZHOU, ROSA SEPPLE, PATRICIA GUZMAN, PASQUALINO FRACASSO, ANGELA BARBI,
ANNA MASSINISSA TIM NASH IWM TEAM
The size and scale of the IWM Contest jury is a first for watercolour competition anywhere in the world.
David Poxon, the IWM watercolour Master ,  Founder, and  Organiser said;
" There has been an amazing response and entry to our IWM Contest. I wanted to set new levels of excellence and integrity for watercolour competition, and I know #IWM2022 has delivered.
IWM sets the bar very high for it's content, quality, and organisation. Our ambition has always been to present the very best watercolour artists in a high quality presentation  & in a truly inspirational context.
Our special thanks to our Awards jurors and all the contestants. The rescheduled 2022 show at Lilleshall hall will be amazing , and 6 outstanding winners of our contest will be hanging with the Masters ! Congratulations to all our Award winners, your works are truly wonderful. See you at #IWM2022 "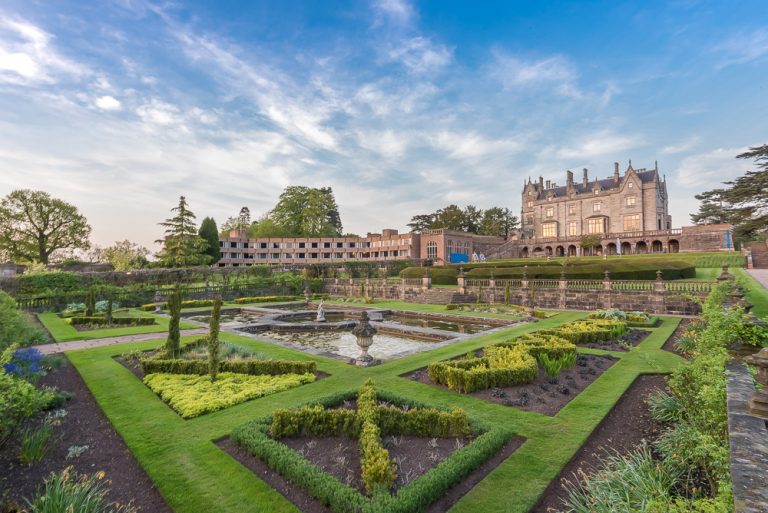 #IWM2022 AWARD WINNERS
FINALIST HIGHLY COMMENDED CERTIFICATES
ACHINTYA HAZRA
ADAM PAPKE
AGNES GEETS
AHMET OGRAS
AKIKO SAKAMOTO
ALAYNE SAHAR
ALEJANDRO ROBLES GUERRERO
ALENA KRUGLOVA
ALEXANDROS PINTILI KARKIUCAS
ALFIYA MUKHAMEDYANOVA
ALISON PINTO
AMANDA LAPIERRE IBANEZ
AMARJEET MAAN
AMIT GAUTAM
ANA RADIVILOVIC
ANA SHARMA
ANASTASIYA MOUCHON
ANDREY FEDOSEEV
ANITA ROSVALL
ANNA KUCHABSKA
ANNA TYULPANOVA
ANNE HIGHTOWER PATTERSON
ANNEMARIE JEPSEN
ANNETTE WILLEMS
ARUNAS VILKEVICIUS
BAKHTIAR UMATALIEV
BARTOLUCCI CHIARA
BEATRIZ CAMPELO
BLACKELL
BOWEN LIU
BRIAN TURNER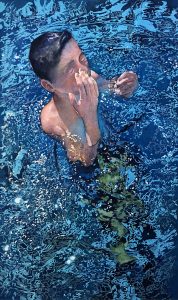 CAROLINE PETERS
CLAUDE CARRETTA
CATHERINE DE RYCK
CHAN DISSANYAKE
CHAO PENG
CHIAO-NI CHIU
CHINMAYA PANDA
CHIU CHIEN PENG
CHRISTA FRIEDL
CHRISTINE BERLINSON-ESSER
CHUCK McPHERSON
CLAIRE SPARKES
CORAL YE CHEN
CRISTINA MATEUS
DARINKA RACEVSKI
DAVE BETTY
DEBORAH CHABRIAN
DEEPANWITA
DIEGO EGUINLIAN
DOROTHY BOYER
EDOUARD FABRE
EGLAL AHMED
EGLE LIPEIKAITE
EKATERINA SHILYAEVA
ELENA BLONDEAU
ELISA GAMBETTI
EMILIO M CERVANTES
EMMA REZNIKOVA
EMMANUEL BLOT
EMMANUELE CAMMARANO
KATHLEEN WARD
FABIEN PETILLION
FELICIA BROSSOLASCO
FRANK WENGEN
FU MAN YAT
GADI FRENKEL
GALINA SHARGINA
GENEVIEVE BUCHANAN
GIULIANO BOSCAINI
GRAEME PEATFIELD
GUANGXUAN CAI
HASHIMOTO YUJI
HELEN ANNE HILLSON
HELENA FUNG
HISAKO OHKOCHI
HONGWEI YANG
IGLI ARAPI
ILINA ALISA
IWASAKI NAGI
IYA CARSON
JAN MIN
JAVIKUO
JIANQI DU
JIANFENG HUA
JIANYU
JICHAO ZHONG
JINHONG CHEN
JOAN HEMMS
JOHN MAULE-FFINCH
JON MILLS
JONY ERIKSSON
JOSEPH SIEDMAN
JOYCE CHING
JUDITH OFFORD
JULIA KIRILINA
JULIO MONTESINOS
KAREN HEIDLER
KATARINA VIDMAR
KATHLEEN MOONEY
KATIE GEPPERT
KAVITA SALUNKE
KASUO HASEGAWA 
KIM MINCHIELLO
KSENIJA KOLOSKOVA
KU YA -JEN
KWOK WAI CHAU
LANGERON
LARISA IVANISENKO
LEA NIXON
PATRICK LECLERE
LIEVEN BEEKJE
LIM BEE TAT
LISA ARNOLD FRANKLIN
LIZA ANTROPOVA
LORRAINE WATRY
LUCY MARKS
LUIS ZARATE PEREZ
LYNN D PRATT
MAHMOUD ELKOURINY
MALNATI FRANCOIS
MANNION
MARGARET WASHINGTON
MARIA VIKTOROVA
MARYAM HOSSEINI
ANDRE MEHU
MIA KOENEMAN
MICHAEL HOLTER
MICHAEL SOLOVYEV
MINGFU SENG
EKATERINA MISHCHENKO
NAOMI YASUEDA
NATALIA KUCHABSKA
NATALIA SHIRYAEVA
NATALIA STUDENKOVA
NATALLIA VALIUKEVICH
NEREIDA LIMA
NG ANN NAH
NIKOLAY SOLODOV
OLEKSANDRA BRUNOVA
OLGA BELIAEVA
ONG JIAN YANG
PAM RENHARD
PAM WENGER
PATRICIA WONG
PENGYING LIN
PETER SPRINGER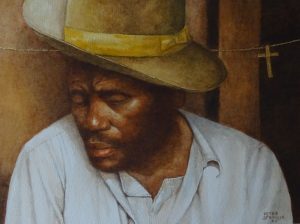 PETYA STOYNOVA
QINGPING ZHANG
RENATE VAN DONGEN
RENATO PALMUTI
RIFKIN
R S TOMCZAK
RUTH SKOLMLI
S MATLACK
CAROLINE STRONG
DIANA BOANAS
GILL HARWOOD
HELEN OTTER
JENNIFER ALSOP
LIEZEL SCHULTZ
LIZ YULE
LYN EVANS
MARGERY LAVERY
PAM RENHARD
PAUL WEAVER
ROGER JENKINS
SARAH SIMMONDS
SARAH BENT
SUE CHATTERTON
SUE WELSBY
STEPHEN E WISE
SABIR NAZAR
SAHEL ARDI
SALLY JACKSON
SANDRA DI LENARDO
SHEILA TAYLOR
SHELLEY PRIOR
SILVIA NEIGER
SILVIA TRAD
SIMON JONES
MARIA SMIRNOVA
SONIA BOMBEN
SOPHIA MANOUSOS
STEPHIE BUTLER
STEVE MORRIS
DELLENE STRONG
SUJIT SUDHI
OLIVIER SURIN
SUSANNA SUN LIYAN
SYLVIE GRISELLE
SZCEPAN URBANOWICZ
TAMARA GROSS
TANAKA AKIYO
ROSEMARY TANNOCK
TATIANA ANISIMOVA
TESS PLISKOVSKAYA
TIANGONG LIU
TING WU
TREVOR BYRON
UCHIMAYA YUJI
ULLE KULDKEPP
UNOKI MASAYUKI
URABE REI
URAKI HIROYUKI
VANDA SARTEUR
VANESSA DI MARIO
VARVARA KURAKINA
VENETA DOCHEVA
VICENTE GARCIA
VICKY LEIDERMAN
VICTORIA GRIGORIEVA
BUI THANH VIET HUNG
LUONG BINH
TAM LE
THU HUONG NGUYEN
TUYEN NGUYEN
NGUYEN DINH DUC
THY NGUYEN
VSEVOLOD SHARKO
WANG WEN LING
WENGE WANG
WEIWEI WANG
WENDY LOW
WIEBKE MEIER
MAGGIE WONG KA PING
XIAOXIA CHEN
XIAOE XU
YAN LIANG
YAROVIKOVA GALINA
YAU WAI HOI
YONG WEN
YU XIAOXUE
YUEMENG WU
YUKIKO KONDO
YUKO NAGAMAYA
YUNTING YAN
ANNA ZADOROZHNAYA
ZENGJI LI
BAOHONG ARTIST PAPER AWARD
SPECIAL EXCELLENCE AWARD
ANNA IVANOVA

IWM RISING STAR SPECIAL EXCELLENCE AWARDS CERTIFICATES
YUKO NAGAMAYA
ZENGJI LI

NICHOLAS LOPEZ

ANNE McCARTNEY

JIANQUI DU

ELKE MEMMLER

RICHARD THORN

ANASTASIA MOUCHON

LUONG BINH

MICHIYO FUKUSHIMA

ADA FLOREK

FRAN MCGARRY

FUTURE IWM MASTERS AWARD CERTIFICATES
AMIT GAUTNAM

KATHLEEN CONOVER

FENG ZHOU

RICHARD SNERY

KU YA JEN
SUE BRADLEY
IWM INVITED GUEST ARTISTS IN RECOGNITION OF THEIR EXCEPTIONAL SUPPORT OF IWM
IWASAKI NAGI (JAPAN)
THU HUONG NGUYEN (VIETNAM)
HUA JIANFENG (CHINA)
VENETA DOCHEVA (BULGARIA)
IWM FIRST PLACE WINNERS WHO WILL EXHIBIT AT #IWM2022
HUI WANG (CHINA)

RICHARD TIEJUN (AUSTRALIA)

DAVID STICKEL (USA)
GEOFF BUTTERWORTH

CHRIS LOCKWOOD

 JEM BOWDEN

CONGRATULATIONS SEE YOU ALL AT #IWM2022