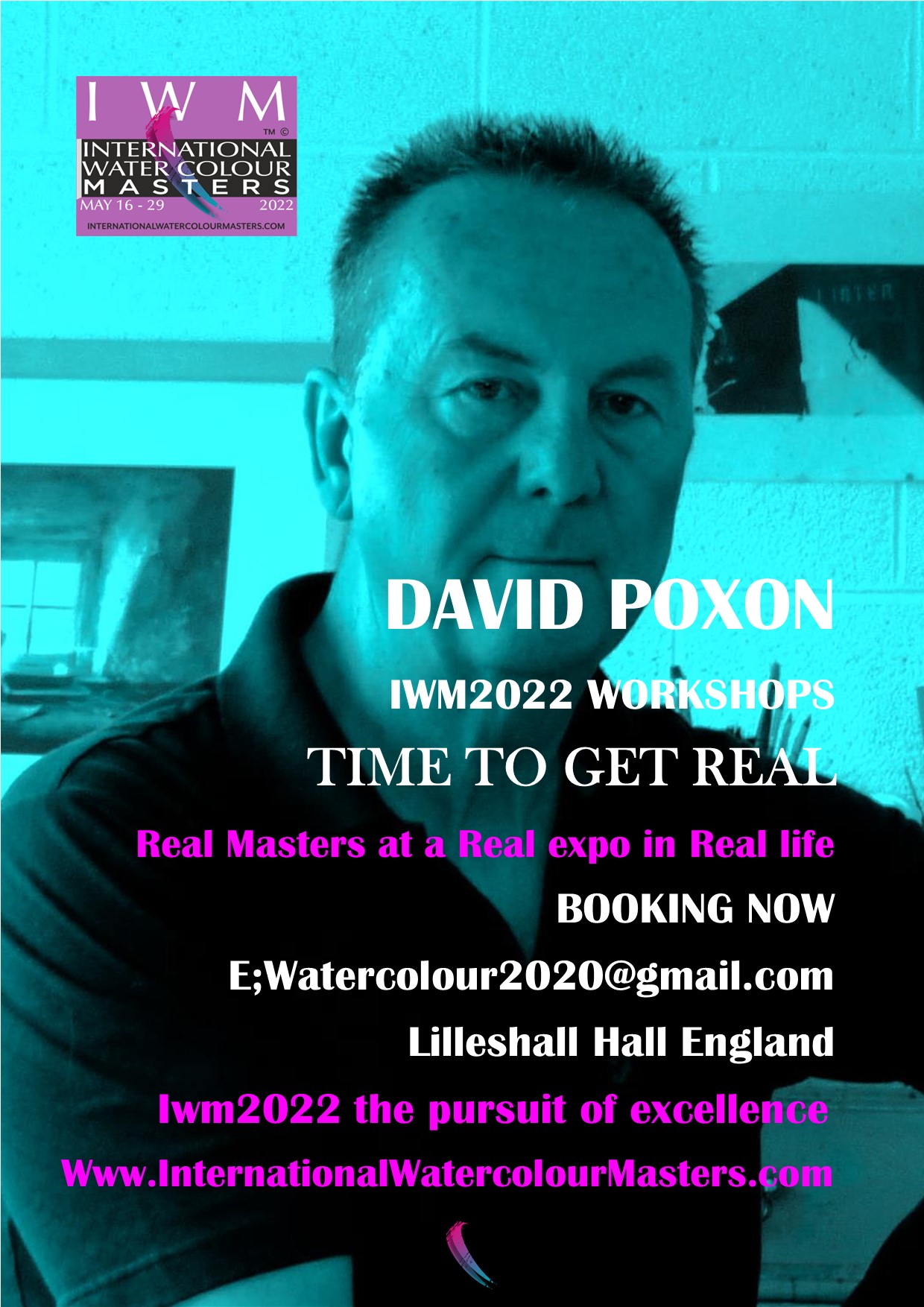 Learn the Masters secrets
Learn the IWM Masters secrets.
Spend quality time with the worlds greatest watercolor Masters.
Learn their secrets and special methods !
IWM Workshops  have late availability on the following workshops at IWM2022 Lilleshall Hall TF10 9AT Shropshire during the show (16 to 29 May)
This is a unique opportunity to learn  the secrets and special methods of the Masters in a wonderful setting.
Laurie Goldstein Warren 1 x day 17 May
Pasqualino Fracasso 1 x day 17 May
David Poxon 3 day 18,19,20 May
Patricia Guzman 3 day 18,19,20 May
Fabio Cembranelli 3 x day 21,22,23 May
Pablo Ruben 2 x day 21,22 May
Cesc Farre 1 x day 23 May
Joe Dowden 3 x day 24,25,26
Matthew Bird 3 day 27,28.29
Workshop days run from 10am to 4.00pm with plenty of breaks to see the  the exhibition and watch the demonstrations.
Find out more info about the Masters and the workshop themes on the IWM Web.
You can now book direct on the IWM Web